Husqvarna 120iB is a lightweight and easy-to-use battery-powered blower for small and medium gardens. Convenient, easy starts, fast acceleration, low weight and three modes for flexible operation. The compact design, soft-grip, low weight and perfect balance will allow you to work efficiently while putting less strain on your body.
3 different modes for best perfomance depending on need or task. 3 different modes for best perfomance depending on need or task. 3N for smaller duties inside or outside. 7N for good power, suitable for most tasks. 10N for tougher


Excellent ergonomics Excellent ergonomics through its exceptional product balance, comfortable handle grip and intuitive keypad.

Brushless motor High torque to weight ratio for increased efficiency, increased reliability, reduced noise and longer product-life.




Fast acceleration when starting


Fast acceleration when starting, makes the job more efficient.

One battery fits all


The battery pack is designed for demanding, long lasting professional use. It is designed for the products in our Battery Series line-up, which allows you to quickly switch the same battery between different product applications and keep working.

Low noise levels


Low noise levels enable longer working hours and the possibility to work in noise sensitive and restricted areas.
---
Specifications

Battery voltage

36 V

Battery type

Lithium Ion

Tube diameter

69 mm

Tube length

425 mm

Sound power level, guaranteed (LWA)

96.6 dB(A)

Sound power level, measured

95.7 dB(A)

Sound pressure level at operators ear

83 dB(A)

Air flow in pipe

10.3 m³/min

Air speed

46 m/s

Air speed (round nozzle)

46 m/s
Husqvarna Battery BLi200 Pro-specified integrated battery with high capacity, designed to work in all weather conditions. Robust construction enables up to 1500 recharges. Features efficient cooling and intuitive 4-LED charge indidicator

Battery type : Li-Ion
Battery voltage : 36 V
Battery capacity : 5.2 Ah
Energy : 187.2 Wh
Weight (excl. cutting equipment) : 1.32 kg / 2.91 lbs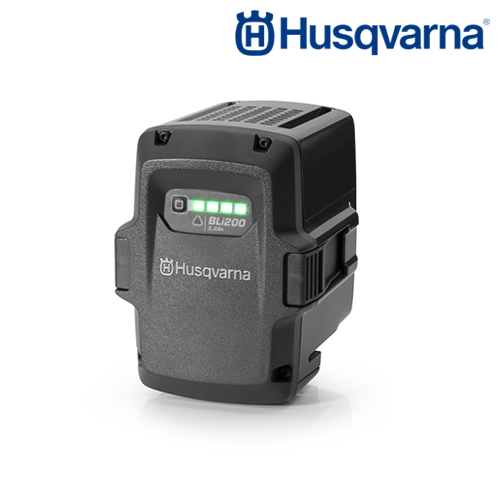 Husqvarna Battery charger QC80 A compact Husqvarna battery charger. For safe and efficient charging of Li-ion BLi batteries.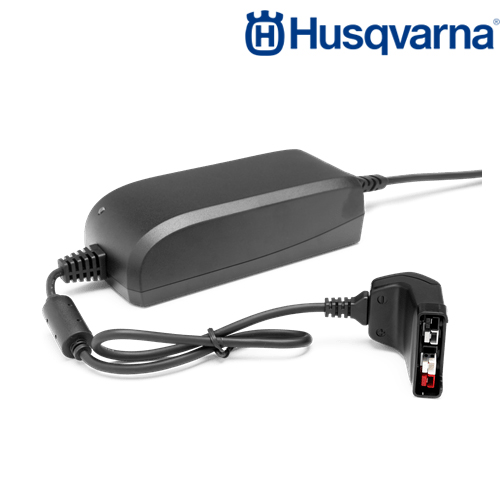 Service Center
Spica Co., Ltd. (owner of TigerBay)

Address: 243/2 Onnuch Rd., Prawet, Bangkok 10250 Thailand
Tel: 02 721 7373
E-mail: info@spica-siam.com