Greenworks' Bike Handle Brush Cutter is a convenient product for numerous tasks. The integrated Bike Handle Grip allows the product to be easily guided, enabling a smooth horizontal cutting action to cover large areas quickly and efficiently. Thanks to its lightweight brushless motor it is easy to transport and store. This Brush Cutter offers an included 25 cm brush cutter blade, practical for trimming thicker grass, and a shoulder strap or carrying system to help distribute the weight of the equipment.
The product is longer than the specified size and cannot be delivered to your home. After payment, the staff will contact to inform you about the delivery method again.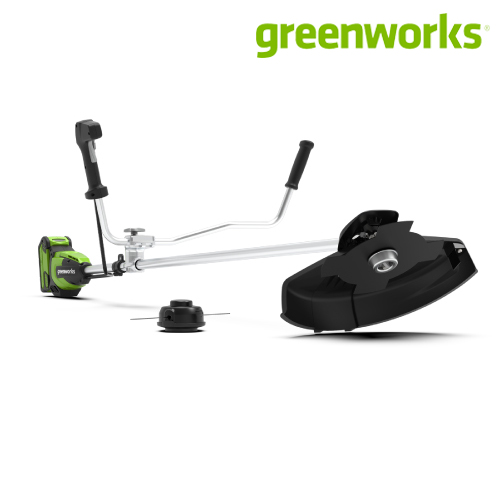 TECHNICAL DETAILS

Voltage
40 V
Motor
Brushless
Cutting width
40 cm
Line diameter
2 mm
Line feeding system
Bump
Runtime (4Ah)

< 40 min
Cutting type
String / blade cartridge
Weight
4.1kg.